Fyrne Lake Fishing Membership
Membership includes permission to fish on Fyrne Lake as often as desired during daylight hours. Each member may be accompanied by as many family members or friends that will safely fit aboard their boat.

Deer, turkey and fox are often encountered along the access road. We encourage every member to enjoy the natural setting and observe the wildlife from the comfort of their car.

A limited number of calendar year memberships are available for $800.00 per year. When available, a trial two day membership is offered for $100.00. This may be applied toward a calendar year membership within one week of your trial's completion. Prospective members may preview the property by appointment.
E-mail inquiries are welcome: kevin@fyrnelake.com.

​Fyrne Lake is a mile long and has 7.9 miles of shoreline
with a 110 surface acres.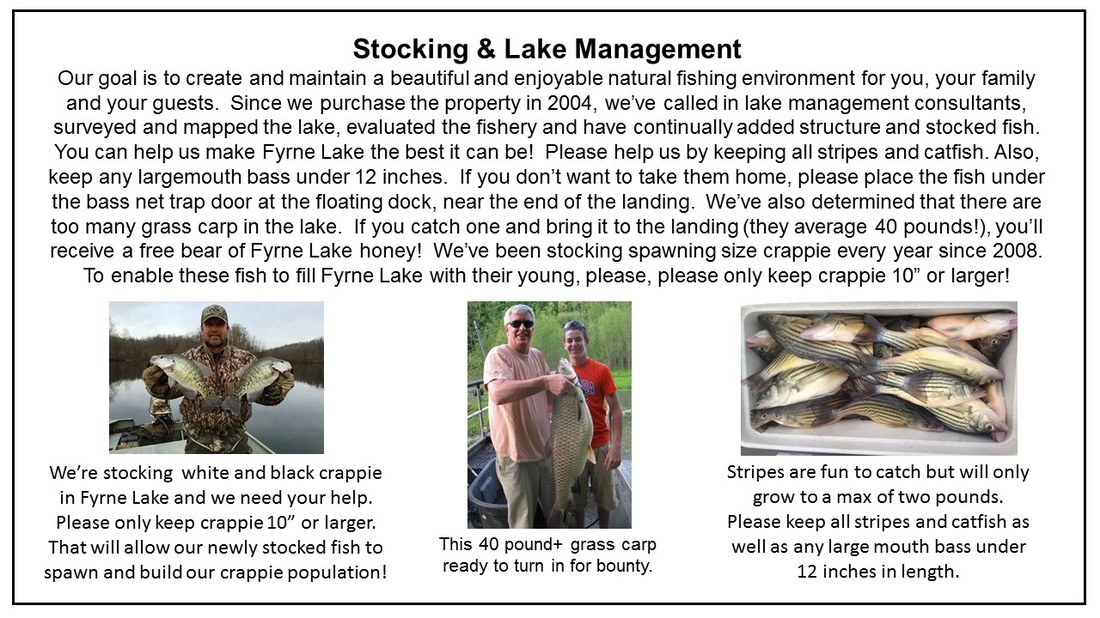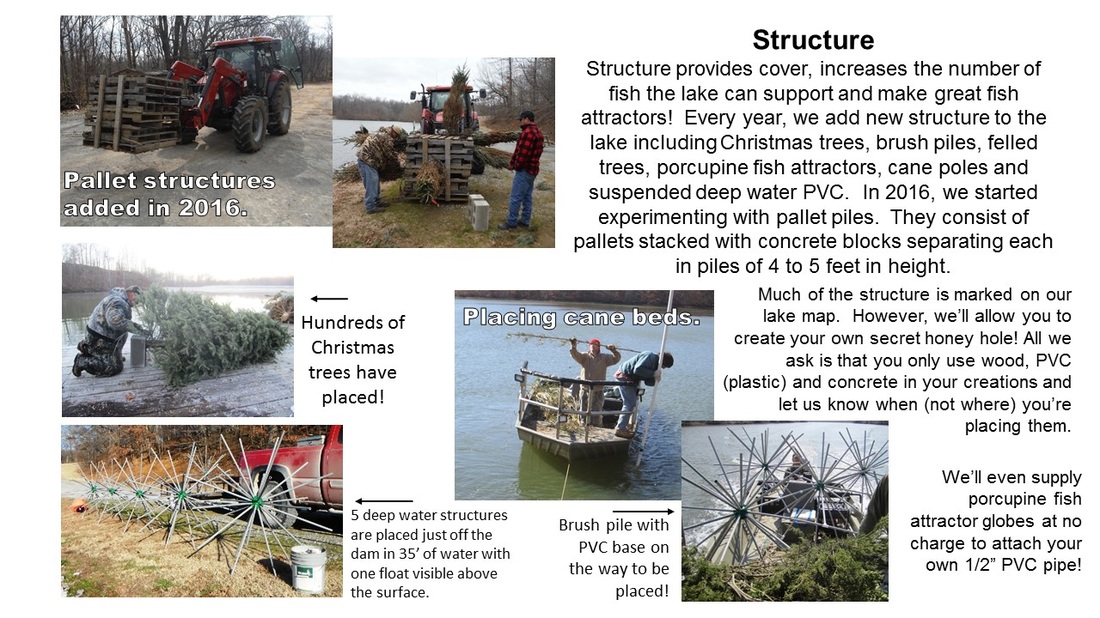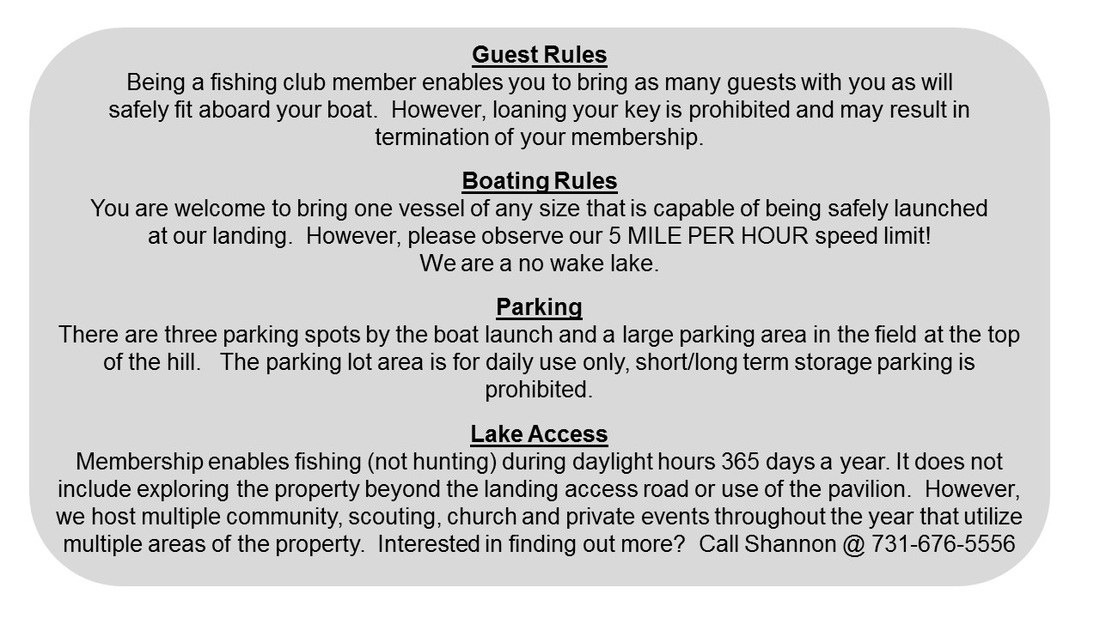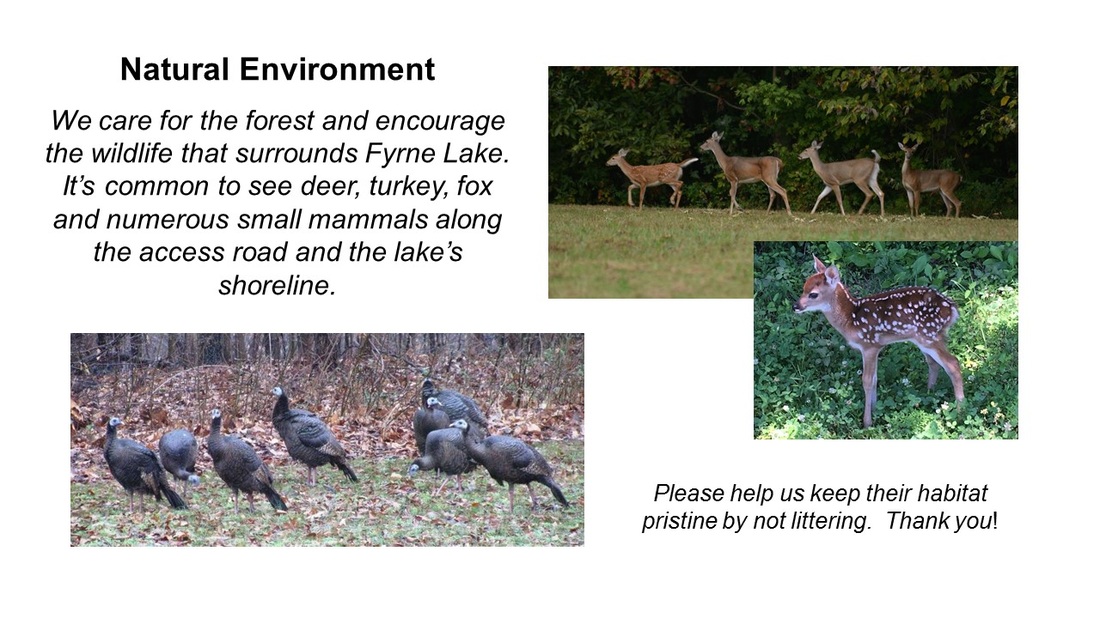 2016 Catches...
2015 Catches...
Past Catches...